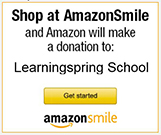 AmazonSmile
Amazon will donate 0.5% of the price of eligible AmazonSmile purchases to LSS, whenever you shop on AmazonSmile. Click the link to shop.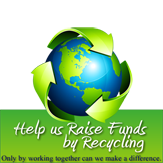 Planet Green Recycle
Recycle electronics, cell phones, and more to help save the environment and help raise money for LSS! Click here to find out how!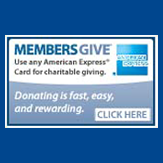 Members Give
Are you an American Express® Card holder? Click here to use your American Express® Card to make a donation.
If you are enrolled in an American Express Loyalty program, you can earn valuable rewards with virtually every dollar you donate.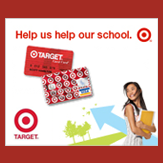 Target – Take Charge of Education®
Visit Target.com/tcoe or call 1-800-316-6142 to designate our school, then use your Target® Credit, Debit or Visa Credit Card® whenever you shop. You just need to designate our school ONCE! Grandparents, parents, alumni, friends and neighbors are all welcome to participate! If you're already participating, thank you! Check out the school's progress at anytime at Target.com/tcoe.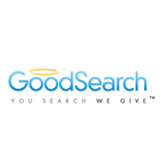 GoodSearch
Another easy way to help LearngingSpring is through a new Yahoo!-powered search engine and online shopping mall called GoodSearch.com. GoodSearch will make a donation to LearningSpring every time you search the internet and every time you purchase something at one of their partner merchants (including Target, Gap, ebay, Macy's, BestBuy, Barnes & Noble and hundreds more)! It doesn't cost you a thing — the money comes from the advertisers and the stores.
The more people who use this site, the more money will go to those in need. So please spread the word to your friends and family. http://www.goodsearch.com/
Givenik
GIVENIK is an exciting new way to get discount tickets, premium seats and group rates to Broadway and Off-Broadway shows and support your favorite charity! Check out our show listings for details on all the fantastic offers we share – 5% of every ticket you buy will go to LearningSpring School! http://www.givenik.com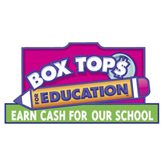 Box Tops for Education 
Since enrolling in Box Tops for Education in 2002, LSE has earned a total of $375. The earnings have been a humble achievement. Our Box Tops goal for the end of the year is $500. The only way we can achieve this is by collecting at least 13 Box Tops a month. So we are reaching out and asking our community to Clip, Shop and Charge!!
Box Tops offers three easy ways to earn cash for our school through everyday activities such as buying groceries, shopping online, and making purchases with a credit card – all at no additional cost to you.
Clip – Clip Box Tops from hundreds of participating products. Box Tops are worth 10¢ each when our school redeems them from Box Tops for Education.
Shop – Shop your favorite online stores at the Box Tops Marketplace. Up to 8% of each qualifying purchase is donated to our school.
Buy books – Purchase books online at Barnes & Noble through the Box Tops Reading Room℠. Our school will receive 6% of your new book purchases and 3% of all other online purchases.
One of the easiest ways you can help is to sign up to support our school at btfe.com. You will learn about new and easy ways to help our school earn the extra cash it needs.
Just click the logo above to participate and watch our school's progress online throughout the year. Remember to check back often at boxtops4education.com for the latest news and information about the Box Tops program.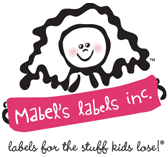 Mabel's Labels Inc.
Shop Mabel's Labels for all types of labels that are colorful, indestructible, easy-to-use and fun!
Visit our customized Mabel's Labels website to find out more about these amazing labels.
Aside from being great for kids' toys, clothes and other items, a portion of all sales goes to LearningSpring.