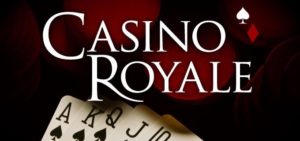 On Saturday, November 5, 2016, LSS held its second annual Casino Night Fundraiser and Silent Auction. The theme of the event was "Casino Royale," and guests played a variety of casino games, including Blackjack, Craps and Roulette. Guests were also able to enjoy a full buffet and open bar.
The evening was a rousing success, filled with good-natured competition, cheering and high energy. At the end of the night, players turned in their "chips" for raffle tickets, which were also sold to spectators. The always popular Silent Auction featured an impressive array of items, including club seats to a New York Rangers vs. The Florida Panthers game, a pair of tickets to a "Live" Taping of The Stephen Colbert Show and Jazz at Lincoln Center's Ultimate Jazz Fan-tasy Package and dinner for four (4) at Dizzy's Club Coca-Cola.
Casino Night would not have been such a wonderful success if it weren't for the support of our parents, friends, Sponsor Silvercup Studios and in-kind donors, in particular Jamieson Ranch Vineyards. This annual event is an important source of revenue for LSS programs that are not funded through the Department of Education. It is our supporters' generosity that enables LSS to serve as a place for children on the autism spectrum to learn, to grow, and to belong.
A special thank you also goes out to the Casino Night Co-Chairs, Rebecca Gonsalves and Ben Metsch, and the dedicated and hardworking Casino Night and Silent Auction Committees!