LEARNINGSPRING SCHOOL
2017-2018 ANNUAL FUND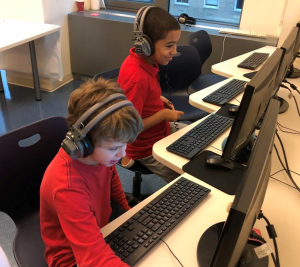 The Annual Fund is the single most important way to support LearningSpring School's unparalleled dual academic and social skills program, help us attract and retain our dedicated faculty and staff, each of whom makes a difference daily in the lives of our students, maintain our beautiful building and facilities, and strengthen our spirit of community. Annual Fund gifts are put to immediate use and have a direct and immediate impact on every LSS student.
We are delighted to report that for the ninth year in a row 100% of our current parents and our Board of Trustees made a commitment to annual giving last year.
Thanks to the generosity of our community, including current parents, past parents, trustees, grandparents and special friends, gifts made to 2016-2017 Annual Fund exceeded our goal of $270,000.
Our 2017-2018 Annual Fund goal is $300,000.  We need your help to reach our goal by June 30, 2018.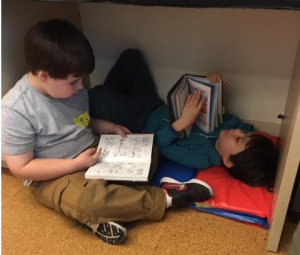 Annual Fund FAQs
How does the Annual Fund affect LearningSpring School's operating budget?  Each year LSS relies on a combination of per student tuition reimbursement from the New York State Department of Education, annual fund gifts, corporate matching gifts, revenue from special events, and foundation support to balance its budget. The Annual Fund goal for 2017-2018 is $300,000, and all monies collected will go directly to fund operations in the current fiscal year
Who participates in the Annual Fund?  Members of the entire LearningSpring School community participate in the Annual Fund. The school solicits Annual Fund gifts from current parents, trustees, alumni parents, grandparents, and friends of the LSS community. The broad participation LSS enjoys from these groups demonstrates widespread support of LearningSpring School's mission.
Why is participation in the Annual Fund so important?  Meeting our budget requires contributions, both small and large, from the entire community. We also look to outside sources, particularly foundations, for financial support. Foundations are more inclined to award grants to schools that have high parent and trustee participation levels.
How can I give? LearningSpring gratefully accepts cash, checks, credit cards, and stock transfers.
Do small gifts have an impact on the annual fund?  Absolutely! Regardless of the level of your gift, it is an expression of support for LSS. We appreciate all gifts.
Annual Fund gifts are 100% tax-deductible
For more information about our Annual Fund, please call or email our Director of Development, Melissa Millay, at (212) 239-4926, ext. 3279  or mmillay@learningspring.org
LearningSpring School is a registered 501(c)(3) not for profit
EIN: 01-0603628